Diversity Book Group
Contact: Lorrie McKinley and Debby Kern
Email: diversity-book-group@ucwc.org
Mission: To explore a variety of "differences" through both literature and film, so that we may better understand ourselves and others thereby promoting social justice on a personal level.
The Diversity Book Group meets monthly August through May plus an annual end-of-the-year pot luck celebration to select books for the coming year. The group is loosely organized to explore a variety of differences in a relaxed and safe environment. Participants volunteer to act as facilitators. The group makes every effort to select books/films that are available in audio/descriptive formats in order to be inclusive and welcoming to all.
2019-2020 Selections
Aug 11: Film:The Cakemaker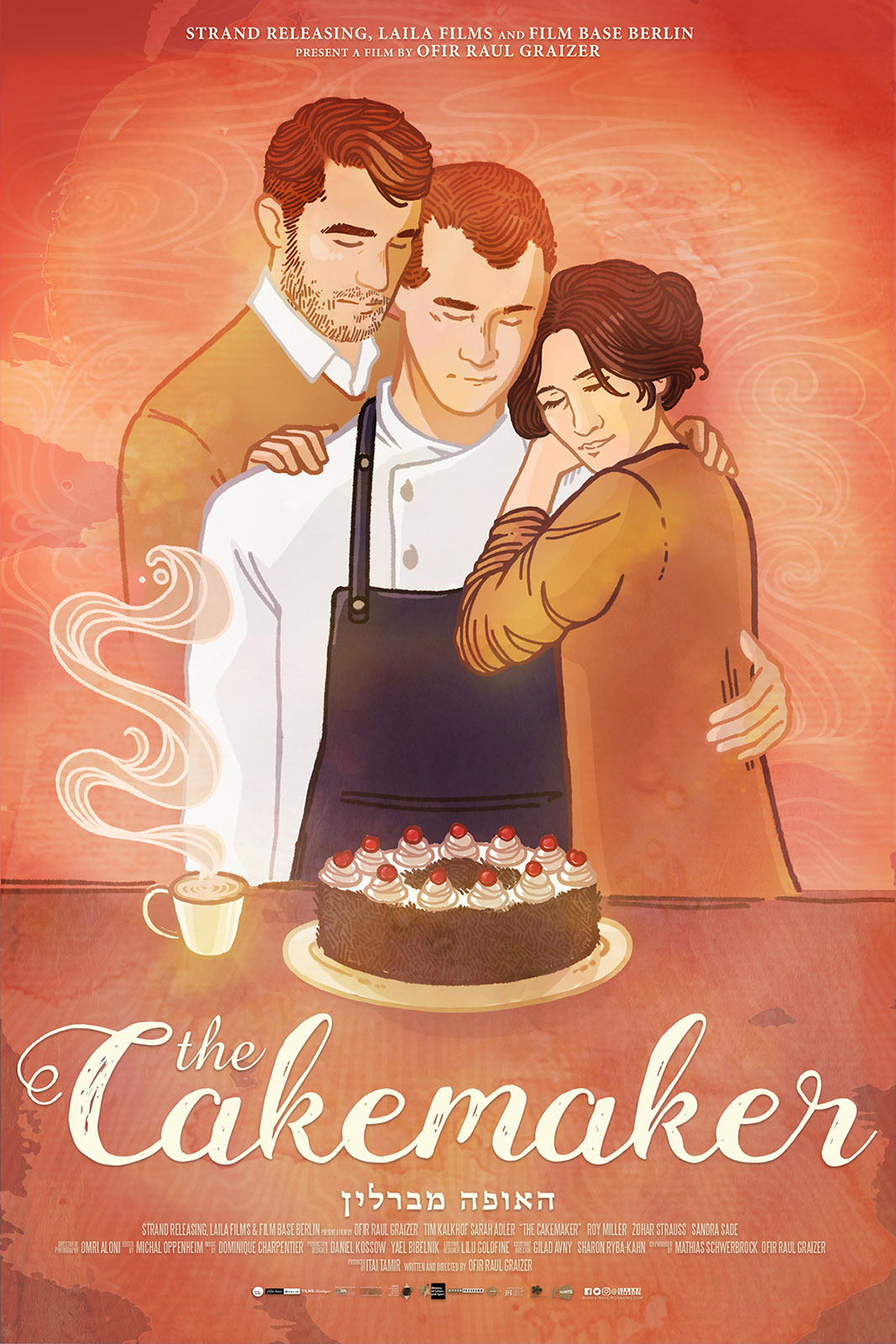 Thomas, a young German baker, is having an affair with Oren, an Israeli married man who has frequent business visits in Berlin. When Oren dies in a car crash in Israel, Thomas travels to Jerusalem seeking for answers regarding his death. Under a secret identity, Thomas infiltrates into the life of Anat, his lover's newly widowed wife. The encounter with the unfamiliar reality will make Thomas involved in Anat's life in a way far beyond his anticipation, and to protect the truth he will stretch his lie to a point of no return.Leader: John Weygandt

Sep 8: Becoming by Michelle Obama
In her memoir, a work of deep reflection and mesmerizing storytelling, Michelle Obama invites readers into her world, chronicling the experiences that have shaped her—from her childhood on the South Side of Chicago to her years as an executive balancing the demands of motherhood and work, to her time spent at the world's most famous address. With unerring honesty and lively wit, she describes her triumphs and her disappointments, both public and private, telling her full story as she has lived it—in her own words and on her own terms. Warm, wise, and revelatory, Becoming is the deeply personal reckoning of a woman of soul and substance who has steadily defied expectations—and whose story inspires us to do the same. Leader: Fred Frayer and Debby Kern

Oct 13: Less by Andrew Sean Greer
Less follows gay writer Arthur Less while he travels the world on a literary tour, as his fiftieth birthday looms.  The book covers themes such as romantic love, relationships, aging, and travel. Greer began writing Less as a "very serious novel" but found that "the only way to write about being gay and aging is to make it a funny story. And I found that by making fun of myself, I could actually get closer to real emotion – closer to what I wanted in my more serious books." Less won the 2018 Pulitzer Prize for fiction. Leader: Pat Shorten

Nov 10: Red Birds by Mohammed Hanif
From the prize-winning author hailed as "Pakistan's brightest voice" (Guardian), comes a powerful and darkly satirical novel about the the harsh, absurd hypocrisies of American intervention in the Muslim world.
An American pilot crash lands in the desert and finds himself on the outskirts of the very camp he was supposed to bomb. After days spent wandering and hallucinating from dehydration, Major Ellie is rescued by one of the camp's residents, a teenager named Momo, whose entrepreneurial money-making schemes are failing as his family is falling apart: His older brother, Ali, left for his first day of work at an American base and never returned; his parents are at each other's throats; his dog, Mutt, is having a very bad day; and an earthy-crunchy aid worker has shown up wanting to research him for her book on the Teenage Muslim Mind. Amidst the madness, Momo sets out to search for his brother Ali, hoping his new Western acquaintances might be able to help find him. But as the truth of Ali's whereabouts begin to unfold, the effects of American "aid" on this war-torn country are revealed to be increasingly pernicious. Leader: Roger Bove

Dec 8: Film: Nanette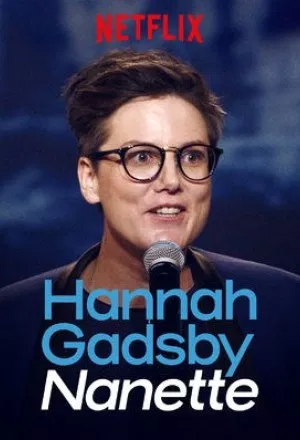 In her hilarious debut Netflix Original stand-up special, Hannah Gadsby: Nanette, comedian Hannah Gadsby gets up close and personal about her life and growing up gay on the small island of Tasmania. Recently hailed by the New York Times as a "major new voice in comedy," Hannah keeps her audience at the Sydney Opera House laughing with her sharp observations as she takes aim at everything from pride parades, unsolicited opinions and the whole history of art before she turns her punchlines into sucker punches, silencing the laughs and flipping the art of comedy completely on its head. Leader: Shelly Case

Jan 12: The Wonder by Emma Donoghue
The Irish Midlands, 1859. An English nurse, Lib Wright, is summoned to a tiny village to observe what some are claiming as a medical anomaly or a miracle – a girl said to have survived without food for months. Tourists have flocked to the cabin of eleven-year-old Anna O'Donnell, and a journalist has come down to cover the sensation. The Wonder is a tale of two strangers who transform each other's lives, a psychological thriller, and a story of love pitted against evil.. Leader: Pat Shorten

Feb 9: Bread Givers by Anzia Yezierska
This masterwork of American immigrant literature is set in the 1920s on the Lower East Side of Manhattan and tells the story of Sara Smolinsky, the youngest daughter of an Orthodox rabbi, who rebels against her father's rigid conception of Jewish womanhood. Sarah's struggle towards independence and self-fulfillment resonates with a passion all can share. Beautifully redesigned page for page with the previous editions, Bread Givers is an essential historical work with enduring relevance. Leader: Elaine Friedlander

Mar 8: America's First Daughter by Stephanie Dray and Laura Kamoie
In a compelling, richly researched novel that draws from thousands of letters and original sources, bestselling authors Stephanie Dray and Laura Kamoie tell the fascinating, untold story of Thomas Jefferson's eldest daughter, Martha "Patsy" Jefferson Randolph—a woman who kept the secrets of our most enigmatic founding father and shaped an American legacy.
Leader: Debby Kern
Apr 12: 1861: the Civil War Awakening by Adam Goodheart
1861 is an epic of courage and heroism beyond the battlefields. Early in that fateful year, a second American revolution unfolded, inspiring a new generation to reject their parents' faith in compromise and appeasement, to do the unthinkable in the name of an ideal. It set Abraham Lincoln on the path to greatness and millions of slaves on the road to freedom.
The book analyses the events leading into Civil War.  On that road, it introduces us to a heretofore little-known cast of Civil War heroes—among them an acrobatic militia colonel, an explorer's wife, an idealistic band of German immigrants, a regiment of New York City firemen, a community of Virginia slaves, and a young college professor who would one day become president. Adam Goodheart takes us from the corridors of the White House to the slums of Manhattan, from the mouth of the Chesapeake to the deserts of Nevada, from Boston Common to Alcatraz Island, vividly evoking the Union at this moment of ultimate crisis and decision. Leader: Fred Frayer and John Weygandt

May 17: The Warmth of Other Suns by Isabel Wilkerson
This book is about the African-American "migration" from the southern U.S. to the North between the years just after WWI and until about 1976. The author follows four people from different places in the south, all from different walks of life, who ended up in different northern cities where they lived for the rest of their lives. None of these people knew each other, and their stories are very different. Their journeys had many common themes, however, and often resonate with the immigrant stories we read about every day in our own time. These people did not know or believe that they were part of a "migration" or any other kind of movement, and to call them "immigrants" is not technically accurate. They were all born here, after all, as were their parents and generations of grandparents before them. They simply did what they had to do for themselves and their families. Their experiences set the stage for many of the forces at play today, and provide context for, among other things, "Black Lives Matter." (non-fiction) Leader: Lorrie McKinley and Pam Seres